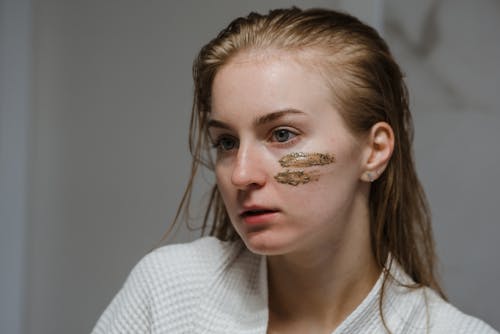 Body scrubs are very essential especially if you want to remove dead skin cells from the outer layer of your skin thereby making your skin look brighter, smoother, and healthier. keep scrolling to discover the best body scrubs in 2021 that many people are buying.
Dove exfoliating body scrub
Dove exfoliating body scrub gives you a beautifully creamy coverage. The exfoliators are not too harsh, but they're certainly not measly, either.
This body scrub is enriched with classic ¼ moisturizing cream, which deeply nourishes and cares for your skin. It bursts with a fresh kiwi and aloe to lift your senses..You'll be left refreshed and soothed with every wash.
The available variants include Pomegranate Seeds & Shea Butter, Kiwi Seeds & Cool Aloe
Sheamoisture Illuminating hand and body scrub
This is a natural exfoliating body scrub that will help to keep your skin softer and smoother and easily hydrated. If you have dull skin, then this body scrub is the right scrub to use. The power of shea butter and coconut oil in it accounts for the addition of nourishing moisture to your skin.
The best part of it is that it has no sulfates, no parabens, no phthalates, no propylene glycol, no mineral oil, no animal testing, and no petroleum.
Let's look at the ingredients
Sugar,
Cocos Nucifera (Coconut) Oil*,
Butyrospermum Parkii (Shea Butter),
Olea Europaea (Olive) Oil*,
Aloe Barbadensis Leaf Extract,
Jojoba Oil,
Hibiscus Sabdariffa Extract,
Vitamin E (Gluten-Free),
Hibiscus Sabdariffa Flowers,
Vegetable Glycerine,
Alpha-Bisabolol (Chamomile Extract),
Allantoin (Comfrey Root Extract),
Essential Oil Blend (Proprietary)
This face and body scrub takes care of breakouts without overdrying . It uses the. bacteria-clearing power of salicylic acid and willow bark extract, alongside ground-up walnut shell to smooth dead skin that can clog pores and cause pimples. It is a highly recommended face wash according to the users
Himalayan Salt Body Scrub
If you are looking for a body scrub that can improve the texture, tone & appearance of your skin, then you need to buy Himalayan salt detox scrub. This body scrub serves as a body scrub, facial scrub, hand scrub, or foot scrub. This is because of the presence of collagen and stem cells.
Himalayan Salt Detox scrub reduces the appearance of acne/blemishes, combat water retention, helps reduce the appearance of cellulite, reduce blackheads, wrinkles, fine lines, dark spots, shaving bumps, stretch marks, scars, spider veins.
Brooklyn Botany Lavender Body Scrub
Do you want to reduce the signs of aging such as wrinkles, fine lines, and dark circles? Then you need to buy lavender body scrub.
This body scrub can help to freshen and lighten the skin so that you look very young. It is made with natural ingredients and this accounts for its moisturizing and exfoliating of the skin. It is also known for its ability to help prevent and improve acne-prone skin.
It contains the following ingredients below
Maris Sal,
Aloe Barbadensis Leaf Extract,
Butyrospermum Parkii (Shea Butter),
Laureth-4,
Lavandula Angustifolia (Lavender) Oil,
Sweet Almond Oil,
Natural Fragrance.