INTRODUCTION
There's no surprise that skincare is one of the  most talked-about beauty topics of all time. We do not only have care to think about, but at a certain point in our life, caring for our skin with age concerns in mind becomes a great priority.
In this Kollagen intensiv review, we are going to discuss a cream clinically proven to reduce wrinkles on our face.  Every woman desires a wrinkle-free face which helps to make them look younger and fresher . It is also important to know that nothing shows age faster than our face especially our eyes . Crows feet, sagging eye lids, dark circles etc all add years to your face.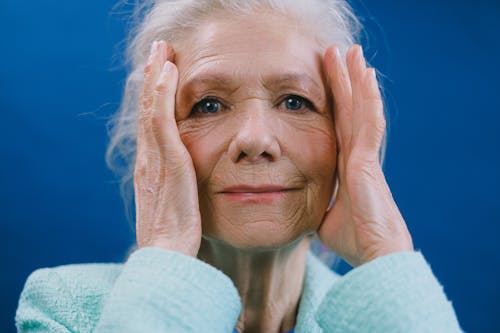 Yet many women find it difficult to justify purchasing expensive eye creams on top of their regular moisturizers. This is the reason why   Kollagen Intensiv® has been specially formulated to be your total "anti-aging" and skin rejuvenation solution – taking years off your eyes by firming and plumping this sensitive skin to reduce crows feet, dark circles, and puffiness! and even tone. The big question right now is – does this cream work as claimed? Is this the right cream for me? etc , Find out from this review post today so that at the end of it you will be able to make a right decision
WHAT IS KOLLAGEN INTENSIVE?
Kollagen Intensiv is a cream clinically proven to reduce the appearance of wrinkles by 354%, fills in Fine lines, diminishes crows feet, minimizes dark circles and evens skin tone. This cream includes the very latest medical breakthrough in natural collagen renewal , encouraging your skin to naturally increase collagen production for a visible reduction of wrinkles.
OTHER BENEFITS OF KOLLAGEN INTENSIVE?
Increases your skin's natural production of collagen
Reduces the appearance of even the deepest lines and wrinkles
Firm and tone the skin for a more youthful appearance
Moisturize and hydrate the skin
Helps repair damage including age spots and sun damage
With Kollagen intensiv, no more expensive collagen injections
This cream works  on a  deep revitalizing level to put moisture back into the skin and combat the loss of elasticity.
WHAT ARE THE INGREDIENTS?
Vitamin C, Green Tea, and Cucumber Extract
We all know how great Vitamin C is for us and being an anti-oxidant, it is great for the skin. Likewise, green tea and cucumber extracts have the same properties and are perfect for toning!
Shea Butter, Retinol, and Hyaluronic Acid
Kollagen Intensiv uses this , this  definitely assures me that the cream will provide deep moisturization. But I also love that Retinol (a form of Vitamin A) is used thanks to its benefits with sun damage as well as Hyaluronic Acid as I now know that this one is great for tissue care in the body – making it perfect for collagen stimulation and keeping skin tight.